SixCase SC1340/1440
Robust design of aluminium (SC 1340) or high impact stainless steel (SC 1440), with a protective coating . The corrosion resistant materials provide an optimal protection for the AED.
The cabinet is equipped with a 24V heating element, active ventilation and a polycarbonate impact-proof window .
The SC 1340 and SC 1440 are equipped with an electronic code lock (latest touchscreen technology), which is placed behind the window . After entering the correct code, the lower section is released and the AED can be removed. The cabinet has an optional backup mechanical code lock .
The SixCase should be connected to a 230 V or 110 V power supply, which the enclosed adapter can convert to 24V.
Prices for the SC1340 and SC1440 can be found in the Webshop
---
All SC1340/1440 data are available in the SC1340/1440 SixCase folder pdf-file in the Downloads section.
---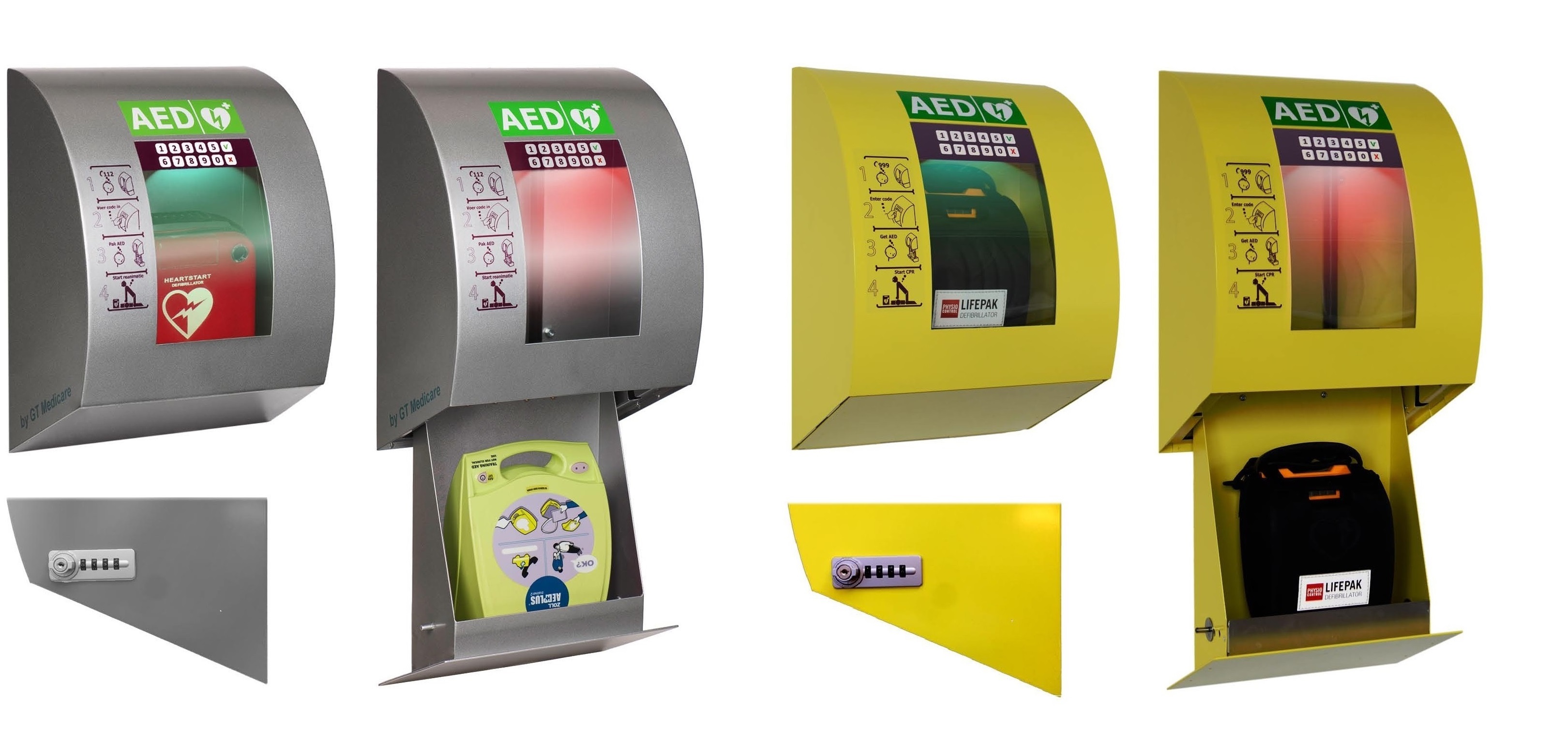 Technical Specifications

 

Type

Weight

Dimensions, closed

Dimensions, open

Shock and waterproof


Cooling


Heating

Corrosion resistant

Window

Installation kit

Power supply


Power




SC 1340/1440

9 kg/15 kg

56(h)x41(w)x26(d)cm

92(h)x41(w)x26(d)cm

√


√


-15º C (optional -25º C )

AW -5754 Alu or AISI304 SST

Impact-proof polycarbonate

Included (wood & stone)

 

24V Transformer included

Functions

 

Opening

Backup opening (optional)

Light 

Acoustic alarm





Electronic illuminated code lock



Mechanical code lock

LED red and blue

+ / – 95dB intermittent