SixCase SC1330/1430
Robust design of aluminium (SC 1330) or high impact stainless steel (SC 1430), with a protective coating . The corrosion resistant materials provide an optimal protection for the AED.
The cabinet is equipped with a 24V heating element, active ventilation and a polycarbonate impact-proof window.
By operating the red emergency button, the lower section is released and the AED can then easily be removed. After opening, the red LED light will illuminate, accompanied by an intermittent alarm.
The SixCase should be connected to a 230 V or 110 V power supply, which the enclosed adapter can convert to 24V .
Prices for the SC1330 and SC1430 can be found in the Webshop
---
All SC1330/1430 data are available in the SC1330/1430 SixCase folder pdf-file in the Downloads section.
---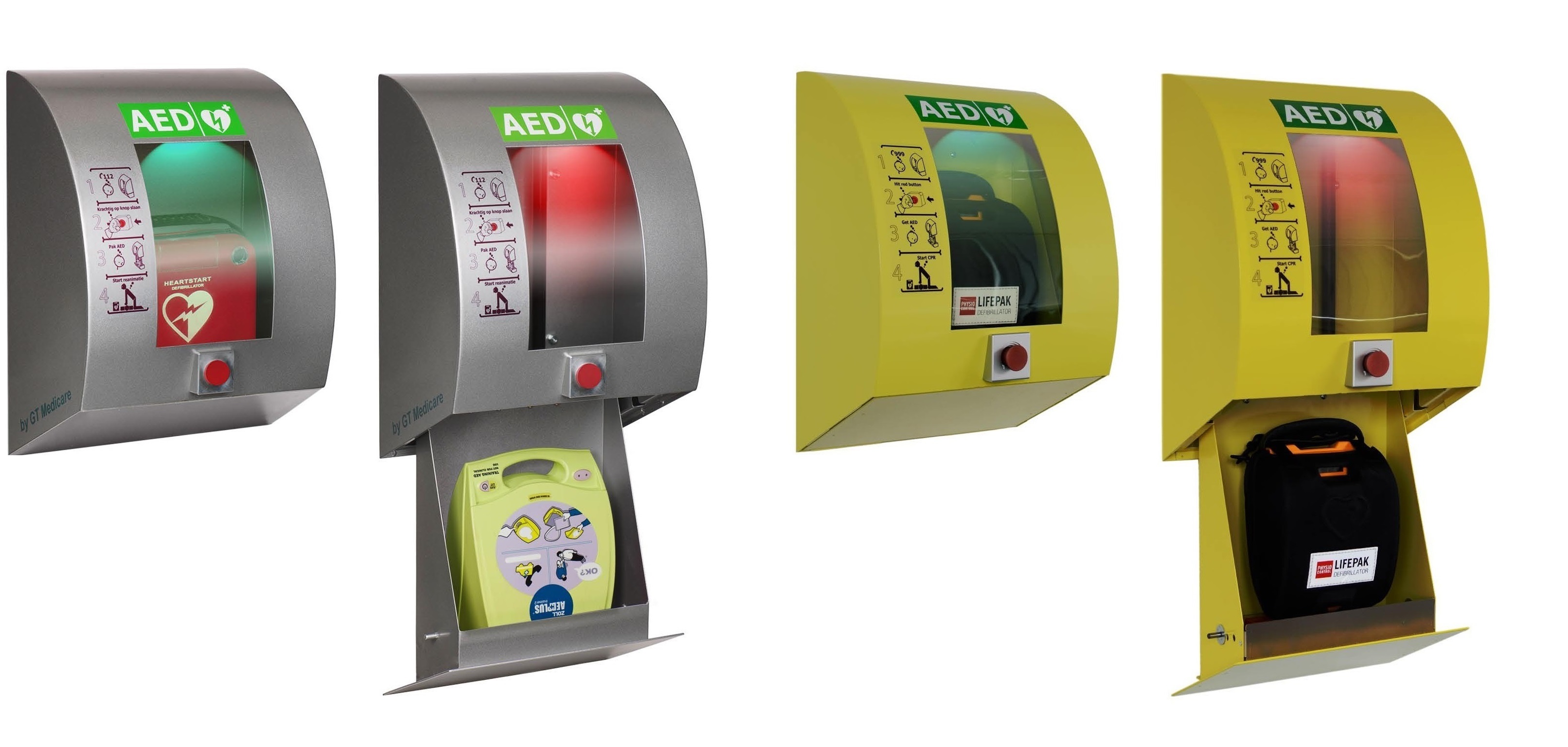 Technical Specifications

Type

Weight

Dimensions, closed

Dimensions, open

Shock and waterproof


Cooling


Heating

Corrosion resistant

Window

Installation kit

Power supply


Power

SC 1330 / 1430

9 k g / 15 k g

56(h)x41(w )x26(d)cm

92(h)x41(w )x26(d)cm

√


√


-15° C (optional -25° C )

AW -5754 Alu or AISI304 SST

Impact-proof polycarbonate

Included (wood & stone)

24V Transformer included

Functions

Opening

Light

Acoustic alarm

Emergency push button

LED red and blue

+ / – 95dB intermittent